Aircall
Why Use Aircall?
---
Advanced calling software for better calls and better callers.
Aircall software is designed for your callers. Helping them execute their calls, at scale, with increased efficiency and effectiveness.
In addition to improving calls, Aircall software can help managers improve caller performance. With analytics features that make it easy to monitor call metrics, managers can identify pain points, provide informed coaching where necessary and enhance overall team calling ability.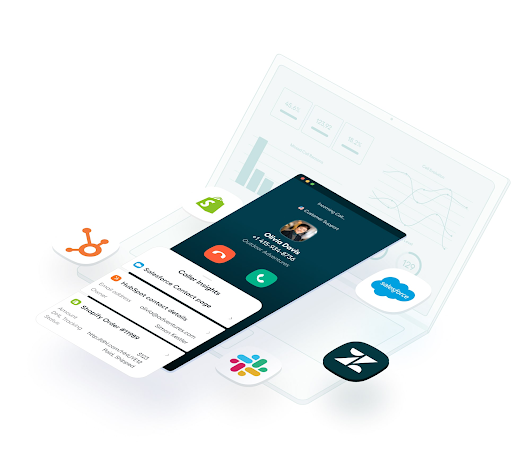 Set up in seconds
No equipment. No stress. Just a seamless cloud call center solution you can access to start conversations anywhere in the world — today.

Connect your tools
Improve your calls by accessing all the contextual information you need right in the cloud. Aircall integrates with CRM systems, Helpdesk solutions, and other essential apps.

Gain Visibility
Make informed decisions. Observe individual and team metrics in real-time to make tangible improvements to your people and processes.

Enable Productivity
No more stalling your progress. Generate new numbers, build teams, and start workflows on the whenever and wherever the need arises.
WHAT AIRCALL HAS TO OFFER
Phone System
01

Phone System

Aircall boasts a comprehensive phone system with standout features that enable smoother collaboration such as:

Shared Contacts: Collaborate by sharing contacts with selected team members so they can follow the conversation as needed.

Shared Call Inbox: Access a full list of calls that require action and archive completed/old tasks as you go!

Call Routing: Streamline your calls by directing them to the right team members and the right times with Aircall's call routing functionality.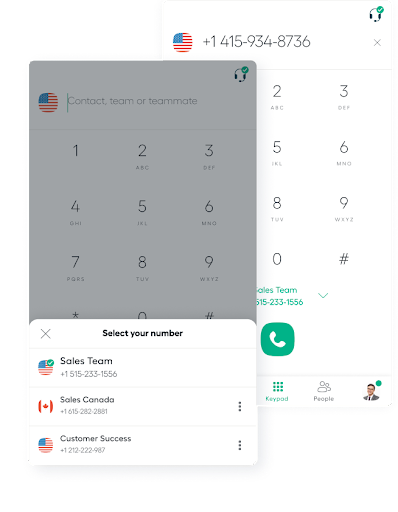 Call Center
02

Call Center

Aircall's call center is designed for efficiency and productivity at scale.

Enjoy the unlimited concurrent calls feature whereby you can take or make as many calls as your like, at the same time, from the same number.

Looking for specific calls or conversations? Customise your filters so you can look through your calls in an efficient way to find the precise conversation need, when you need it.

Trying to help your team member with a call? Coach them in real time with Aircall's call whispering feature which allows you to privately speak to your teammate while they're on a live call.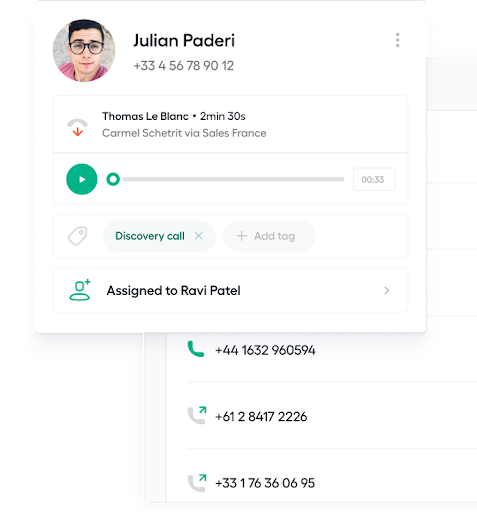 Integration
03

Integration

With Aircall's one click set up, you can activate integrations from the admin dashboard in the Aircall platform and handle all the settings in one place!

With Aircall integrations you can enjoy synchronised contacts and contextual data from other apps right at your fingers tips!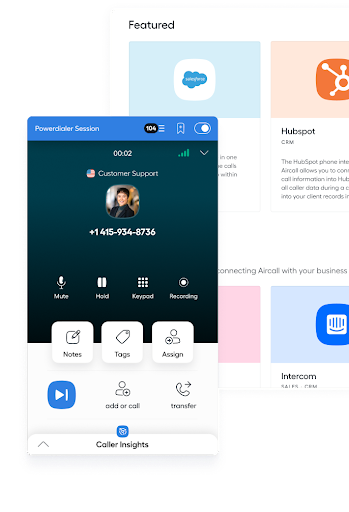 Integrations
Just a few of the platforms that Aircall can integrate with include




Keen to know more?

Get in touch with our CRO Nick O'Neill to find out more about Aircall and whether it's the right solution for your business. Or if you're ready to take the leap, hit this link to start your free 7 day trial now.