Chili Piper

Chili Piper
Making it easier for your leads to engage with the right reps at the right time.
Customers in the current market are more proactive than ever. They've reviewed your website, they've done their research and they're ready to engage.
With Chili Piper, you can increase lead capture and satisfy your customers by allowing them to book meetings as they need at a time that suits both them and your reps.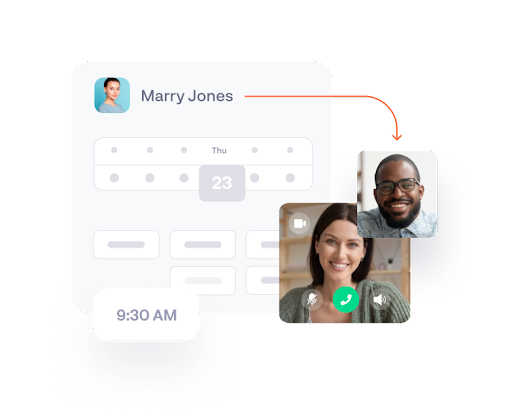 One Platform
Beneficial for Every Team

Marketing
Use one platform to ensure every lead coming in is qualified, routed, assigned, and booked with the right rep.


Sales
Close deals faster and convert pipeline into revenue.
Book meetings faster with suggested times over email. Log all activities to your CRM automatically.

Revenue Operations
One tool for all your lead routing and assignment needs. Consolidate your tech stack and automate routing workflows, ensuring inbound leads are always routed to the right rep.

Customer Success
Improve time-to-value and reduce churn rate. Chili Piper enhances every part of your customer journey — from onboarding to renewals — with automated handoffs and easy scheduling.
FEATURES OF THE CHILI PIPER PLATFORM
Form Concierge
01

Form Concierge

Save time and maximise resources by qualifying, routing and booking meetings for your customers through the Form Concierge feature. You get to maximise your reps time by making sure they are only connected with good-fit leads.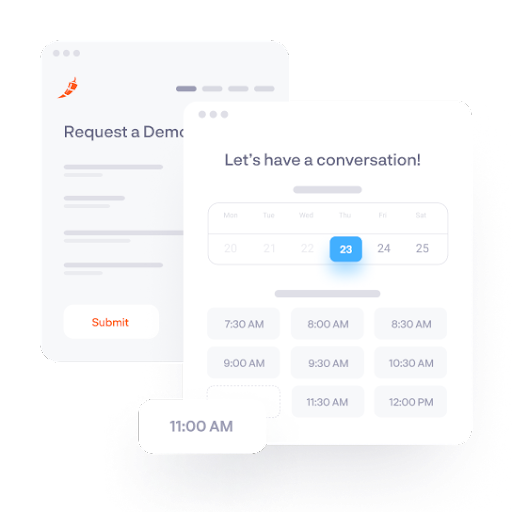 Distro
02

Distro

Are your customers engaging with the right people in your team? Skip the complicated rules of engagement for lead assignment. Start to capture better leads and increase conversions by automatically routing prospects and customers to the right rep, every time.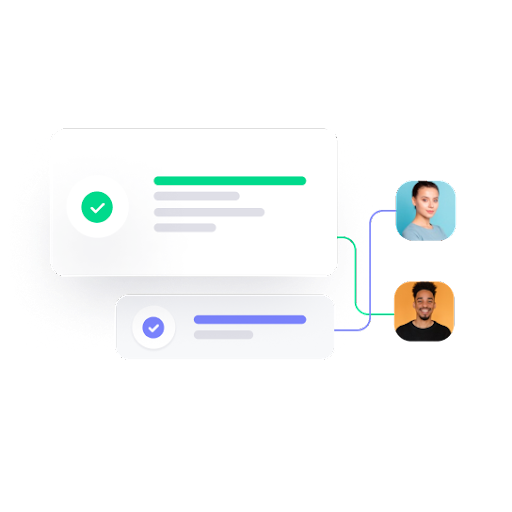 Handoff
03

Handoff

Chili Piper's handoff features enables you to skip the fumbling and confusion that comes with handoffs. Now, you can automate your handoff processes online, instantly route and connect leads with the right reps as needed, distribute leads fairly among your team and easily adjust meetings around rep availability.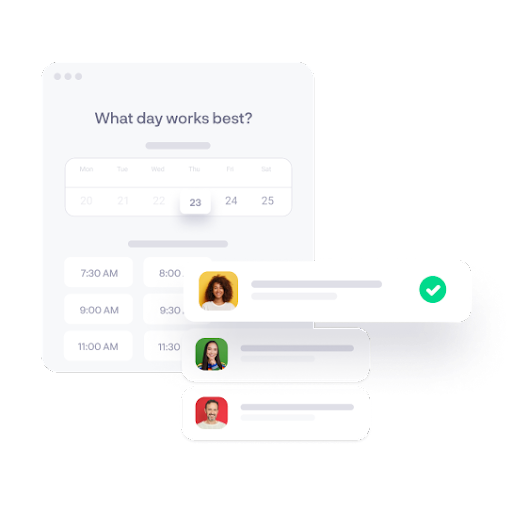 Instant Booker
04

Instant Booker

Instant Booker allows your customers to book meetings on the spot when they want to. The average vendor response time for a demo request is 72 hours. But with Instant Booker you can skip the back and forth and save time by enabling your customers to begin proactively actioning their own needs.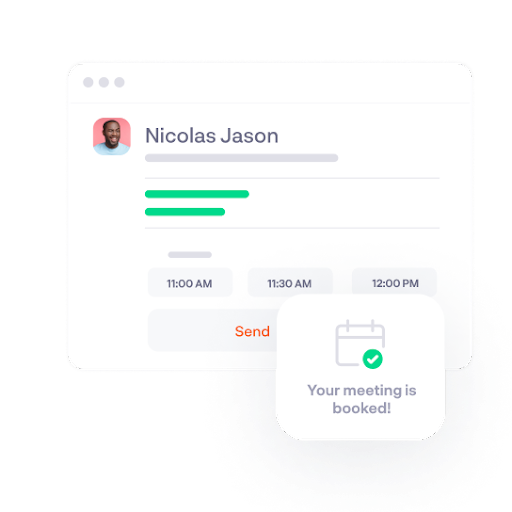 Integrations
Platforms that Chili Piper can integrate with include (but are not limited to)